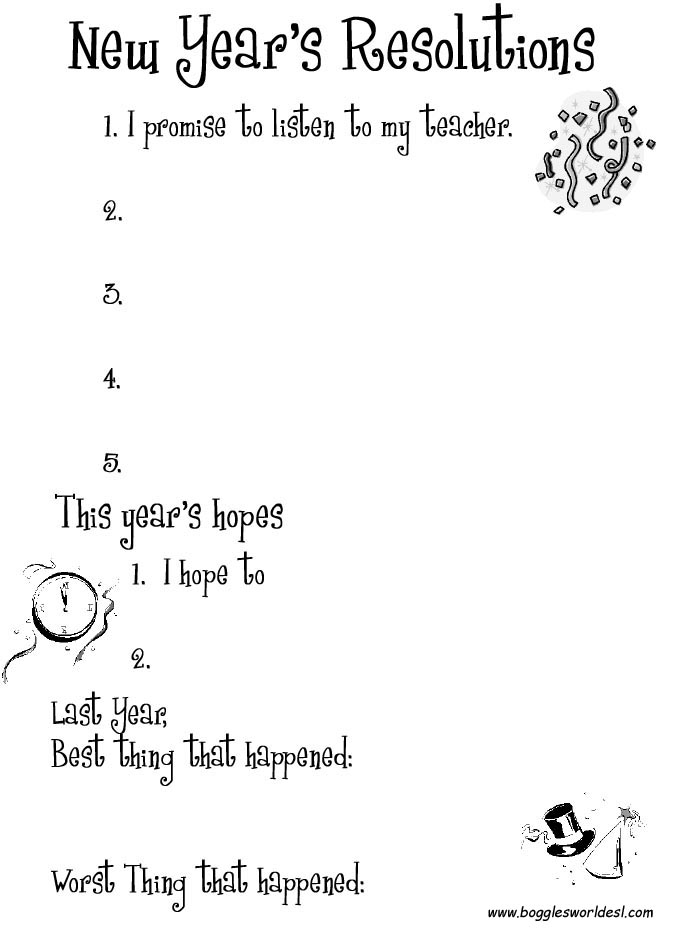 It has been a while I was going to share with you my new year resolution. Every new year, this is a great occasion to get rid of bad habits and to adopt new resolutions. This is sort of a ritual, a great way to leave the out in the old and the in with the new.
This is my main resolutions I have established:
1 Learn Spanish:
My girlfriend had the excellent idea to offer me this christmas a spannish book, with exercises and CDs to learn Spanish. Indeed, Spanish is very important to me. First of all, my girlfriend's parents, who live in New York, don't speak english. This is then difficult to speak with them, and that is vital that I have to learn Spanish. Secondly, Spanish is a very important language, as it is the second language here in the US with a large community of Hispanic people. Speaking Spanish is therefore on the American continent a very important asset.
Thus, I have home work everyday, I study my lessons and have a test every weekend. I think I am on a pretty good track.
2 Get more organized:
One of my problem was that I had a lot of problem of organization. Between all my different activities, I was sometimes getting lost, having problem organizing my priorities and tracking deadlines. I then had a large work I started before the new year, to get my things in order, and implementing organization strategies. I must say it works pretty good so far, but I still need to keep with the good work.
3 Help the alumni association of the distribution et relation client master of Paris Dauphine:
I have always been willing to help my master in developing an alumni network. I started it somehow by creating groups and hubs on different on line network platform (linkedIn, Viadeo and Facebook). I have learned couple of months ago that actual students of the master were on their way to create the association. I will keep helping them, by my knowledge of how network groups work, and by helping them also building both the master and the association websites. I have already some good contacts with some of the new students, and I feel great about the project
4 Finding a great job starting in June 2008:
I will end up my internship in the US in June 2008 and then I would like to find another job to go on with my career. Will it be in the US? Will it be in France? Or somewhere else? I don't know but for sure I don't want to close any doors. I will search for a job actively here in the US as I am settled here for now, but I don't have any bad feelings about coming back to Europe.
What do you think about my resolutions? What are yours?
Blogged with Flock