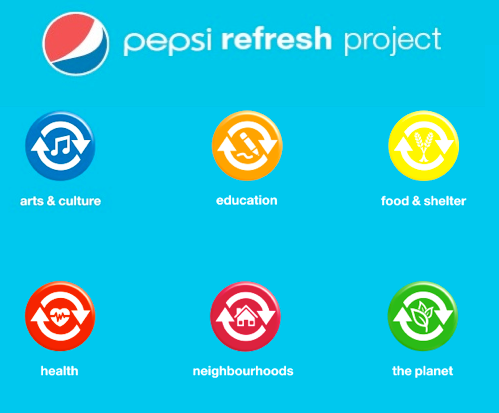 It might not be the newest social media marketing campaign, but it is working, and it is still on. But let's face it: Pepsi with its Pepsi Refresh Project has made a great job.
Pepsi, thanks to its website
http://www.refresheverything.com/
is offering the opportunity to visitors to submit on idea. Then the community votes for the ideas it prefers, and every month, the best ones are financed by
Pepsi.
The concept has two great advantages:
It boosts Pepsi's presence in social media. It helps the company to bond with its customers. Pepsi now counts 3 millions Fans on Facebook and 60 000 followers on Twitter.
Brand equity: Pepsi acts as a responsible brand, which helps the community. I am sure that it has been very powerful.
What do you think about it?