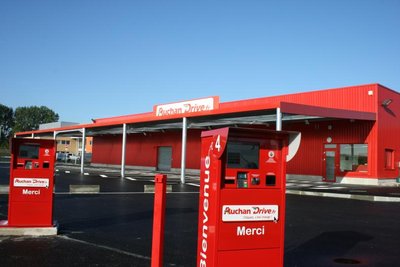 Auchan
, through its Chronodrive banner, has revolutionized to me the online grocery business by creating the drive thru supermarket.
In France this new retail channel has sprung up, and will count for 6 billion euros at the end of 2014
.
The main goal now of these companies is to grow the penetration rate (15% of the French population has used a drive thru at least once this year), but also to generate more uses.
Auchan is hence testing a connected object, named Hiku
, to generate more usage of its drives. It is tested on 100 of its top users, since the beginning of July. The object has been designed in order to manage the shopping list of the whole familly, either by scanning bar codes, or by voice orders. Hiku obviously creates a real added value to the users, and has a real marketing purpose: to ease the order process.
I believe that Hiku is going to become a real tool that will change the way we grocery shop.