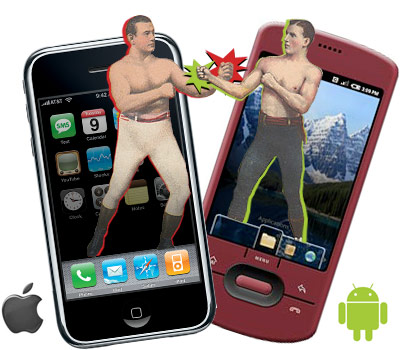 Androïd took the 3rd rank of the mobile phone operating system market over Apple. Android's market share sprung from 1,8% to 17,2% in a year! Mobile manufacturer like HTP, Motorola and Samsung plebiscite the OS, which counts more than 7000 apps in its store. Hence, Android might be even more important for brands than Iphone's as it is counting more users.

It is funny because it reminds me of what happened in the 80s while Apple owned the best computers and operating system, but Bill Gates has been able to enter its market and to dominate it in couple of years. Will the same thing happen to Android?

Microsoft has set its supremacy by promosing a way cheaper operating system which had the same kind of performance though, and to propose it to already large and existing hardware corporations. If you really think about it, what is going on with Android is somehow the same.

What do you think about it?